20/02/2019 - Author : Karen Nguyen
Creative Engineering is seeking open-minded, enthusiastic and experienced salesman to join one of the best working environments in Vietnam!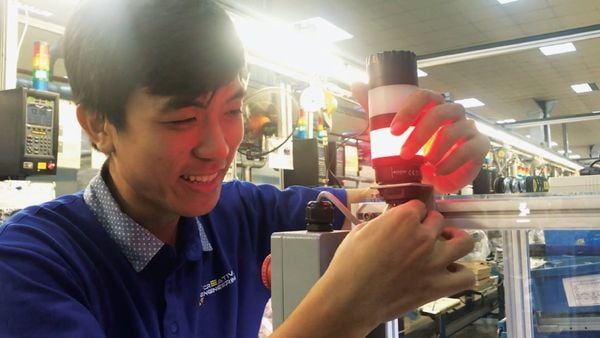 Duty
To identify potential clients and create sales leads.

Advertise and sell products and services of the company to current and perspective

customers;

Find down new customers and potential customers, especially in E&E, automation,

printing & packaging fields.

To visit customer on regular basis and following on projects.

To follow up on the projects from the sales call stage till the implementation in order to

archive purchase order or contract to reach targets set for the region.

To ensure customer satisfaction on company's services and products.

Follow up and supports customers after sale.

Deal with complaints from customers;

Arrange a number of status reports, for example activities, closings, follow-up and

adherence to goals;

Catch new opportunities, special developments for products and services, collect

information as well as feedback of customers.

Make action plans and schedules to discover certain goals and to make a list of necessary

contacts;

Make preparations of presentations, proposals and sales contracts;

Establish and maintain materials relating to sales and knowledge of current products;

Develop and maintain the relationships with current customers and potential customers as

well;

Take part in events to market the products such as seminars, trade shows,...

Follow-up for collection of payments;

Arrange schedules on shipping and make delivery of products as well as services;

Supply of direct and detailed training to new sales staff;

Establish and deploy special sales activities to reduce products in stock;

Fulfill other duties and responsibilities as assigned.
Benefits
Competition Salary

Remuneration commensurate with qualification and experiences;

Exciting career development paths in a multi-cultural professional environment will be

offered to the successful candidate.

Have transportation when on business, mobile fee, lunch.

Have 100% insurance regulations with Labor Law.

Have 100% insurance in accident/disease and high health care insurance.

Bonus base on your performance.

Have training courses for skills, technical, products...at home and abroad.

Requirement



University or college degree from Economics/Industry/Technology and Education...

At least 1 year experience of Sales or 100% confidence on yourself to join with us if non

experience.

Working in industrial field is preferred.

Good communication and negotiation skills

Have experiences in E&E, Automation or Printing sector is highly appreciated

Capability to work under high pressure.

Analytical, supervisory and leading skills.

Mature, dynamic, confident, extrovert. Take initiatives, disciplined.

Willing to work overtime.

Willing to travel.

Fluent English and computer skill.

Report

Weekly & Monthly report.

Report directly to the Board of Director as required